FANFARE: Trailer
Enjoy a short teaser of our ground-breaking sample library. FANFARE coming this Fall 2011. Pre-order now!
FANFARE
All sounds in this video are 100% FANFARE!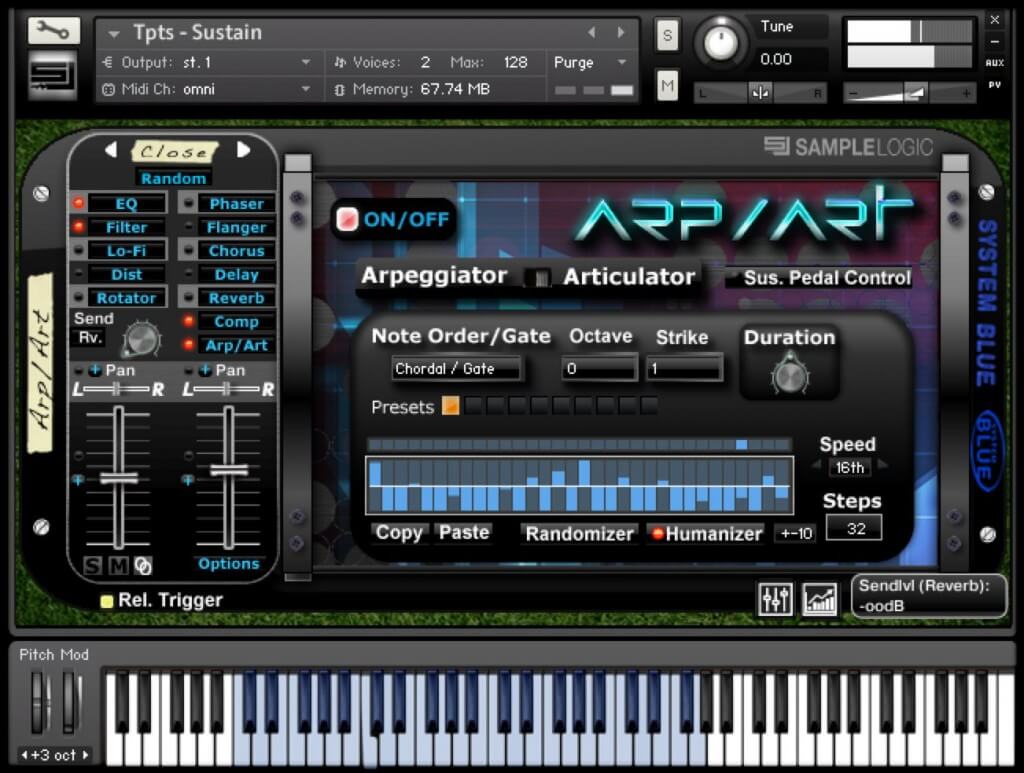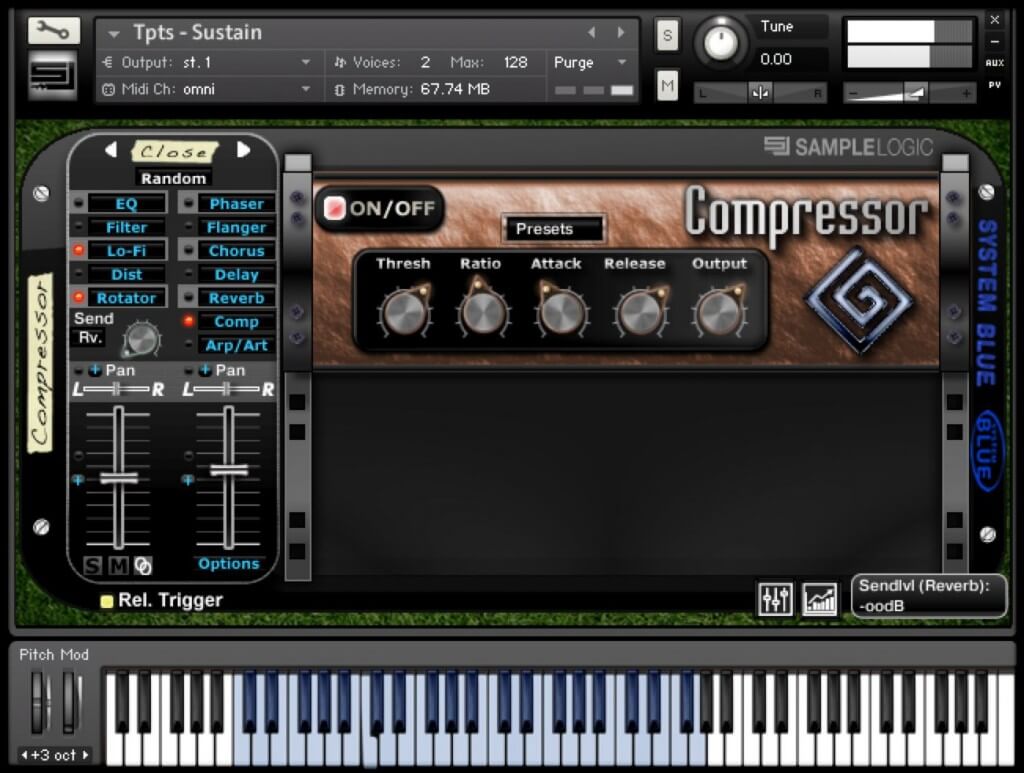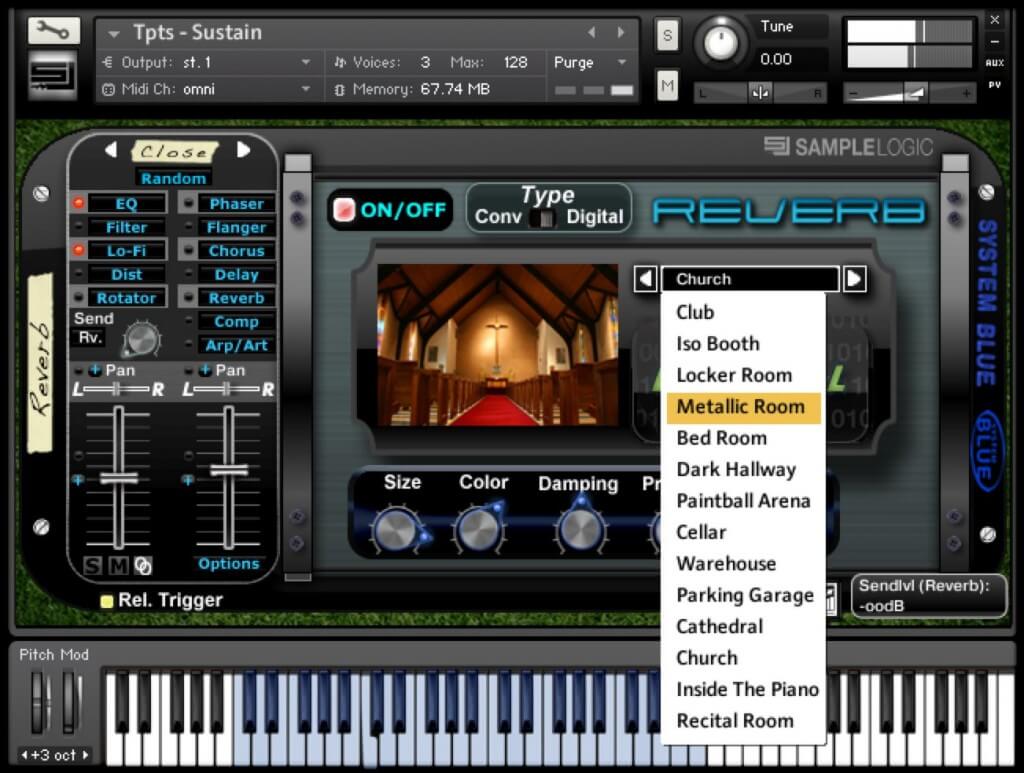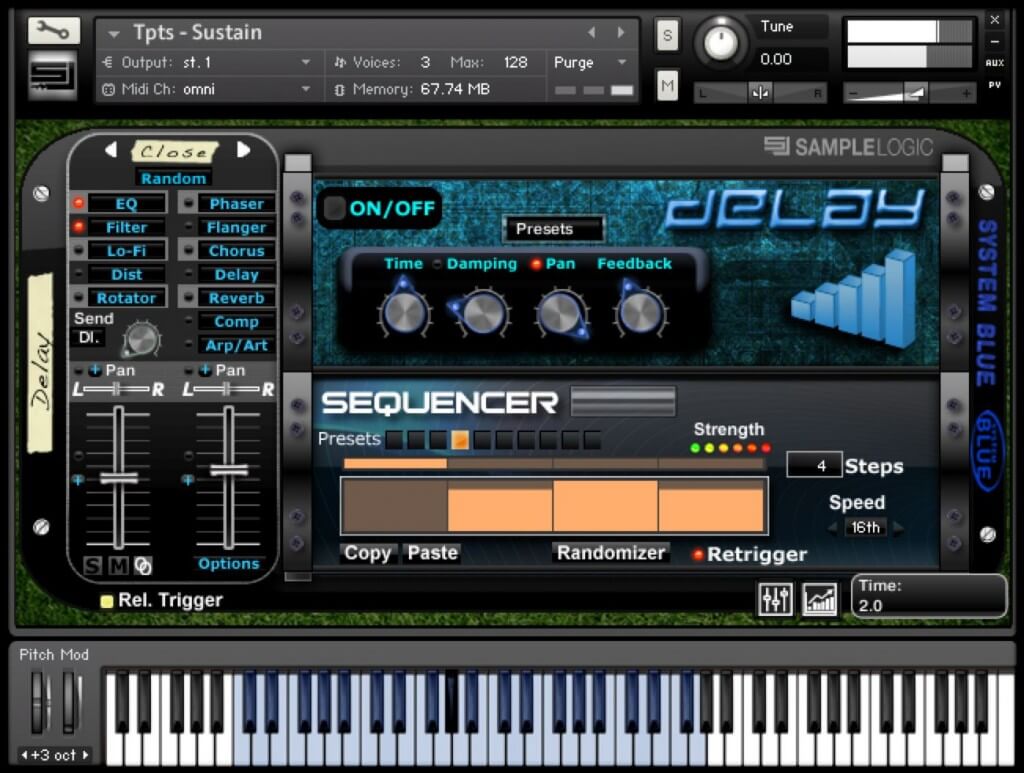 Sample Logic and System Blue are proud to announce Fanfare, a ground-breaking Kontakt Player virtual instrument pairing the DCI World-Champion Blue Devils marching brass with the award-winning sound design of Sample Logic. From traditional marching brass to full-blown cinematic soundscapes, Fanfare delivers the definitive marching brass library for educators and arrangers, and an extraordinarily versatile and inspiring construction toolkit for film, TV, game composers, producers, and electronic musicians. Tapping into the mind of premier wind and brass arranger John Meehan, Fanfare features a broad array of samples recorded by Leslie Ann Jones on The Scoring Stage at Skywalker Sound (Lucasfilm Ltd Company) and on the field at Ralph Wilson Stadium (home of the Buffalo Bills) by Grammy® Award winner Frank Dorritie. The indoor recordings were done at close, mid, and far microphone placements, while the outdoor recordings were captured with state of the art stadium surround sound recording techniques. The resulting sonic textures range from full stadium ambience to an "in-your-face" 85-piece brass ensemble, with all of the recordings capturing The Blue Devils' signature sound of amazingly inventive chords, avant-garde clusters, swells, and organic brass effects.
Fanfare not only boasts the finest traditional marching brass samples available, but extends the library's sonic reach via Sample Logic's signature "blurring the line between music and sound design" programming techniques. Starting with the traditional brass recordings, an entire library of morphed "cinematic" multi-sampled instruments was created, putting not only world-class marching brass at your fingertips, but also an inspiring array of melodics, pads, leads, stingers, impacts, transitions, atmospheres, and articulated rhythms–all organized into easily accessible, production-ready presets.
The INSTRUMENTS & MULTIS
A complete collection of traditional marching brass instruments (trumpets, mellophones, euphoniums, tubas, and trombones) recorded with multiple round robins, multiple dynamics, and up to five microphone placements
Scoring Stage: Individual instruments and sectionals
Stadium: Large sections and full ensemble
A complete collection of evocative morphed cinematic instruments and rhythms
Atmospheric/ambient soundscapes and stinger construction kits
Arpeggiator/Arpeggigater rhythmic instruments
Swipes, scrapes, impacts, and reverse transitional effects
Performance-ready multis (playable interactive preset templates made from multiple instruments)
System Requirements & Compatibility
Kontakt 5 Player 5.2 or higher (free download) or full version of Kontakt 5.0.3 or higher (sold separately)
Mac OS X 10.6, 10. Or 10.8 (latest update), Intel Core Duo, 2 GB RAM (4GB recommended)
Windows 7 (latest Service Pack, 32/64 Bit), Intel Core Duo or AMD Athlon 64 X2, 2GB RAM (4GB recommended)
1 GB free disk space for Kontakt 5 Player
1 GB free disk space for ASSAULT sample content
WHAT THE PROS SAY ABOUT Fanfare
Along with it's classic array of marching band instruments, Fanfare's brass-based "Morphed" instruments and sound design effects are very reminiscent of sounds from films like TRON.
The synergy between traditional instruments and sound design continues in Fanfare.  The Sample Logic team has put together a wonderful palette of sounds to work with.  Leaving you free to experiment and create to your own sonic delight.