---
---
OVERVIEW
ELECTRO CITY is a dynamic rhythmic sequencing and effects engine accompanied by a world-class loop library — perfect for all styles of electronic music production. Powered by Native Instruments' industry-standard KONTAKT PLAYER platform, ELECTRO CITY generates grooves that define the future of electronic music and redefine how rhythmic beats and melodic loops are produced. By harnessing the power and flexibility of Sample Logic's RHYTHMOLOGY engine, ELECTRO CITY will energize your sound, transporting it to the next level! ELECTRO CITY possesses limitless creativity, fusing together all things cinematic, synth, industrial, trap, house, dubstep, EDM, trance, techno, breakbeat, and much more. Literally, thousands of loops and presets are paired up with an audio engine that defies definition, making ELECTRO CITY the last loop player and groove engine anyone will ever need for producing electronic music.
---
---
AT A GLANCE
Over 1,800 sound presets, with a limitless number of combinations
Four loop core engine
Hot-swappable effects chain technology
Fully "randomizable" interface for instant inspiration
Dozens of customizable effects presets
Native Instruments' NKS® and MASCHINE ready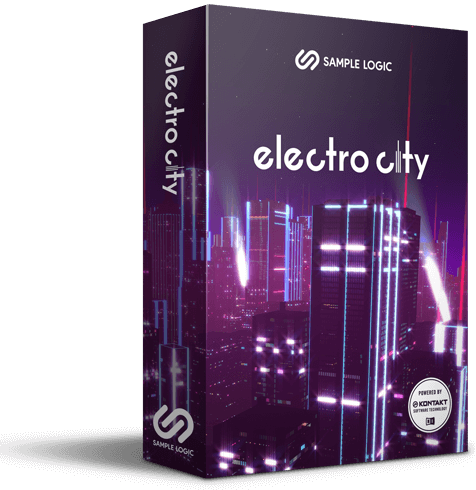 LISTEN TO EXAMPLES
---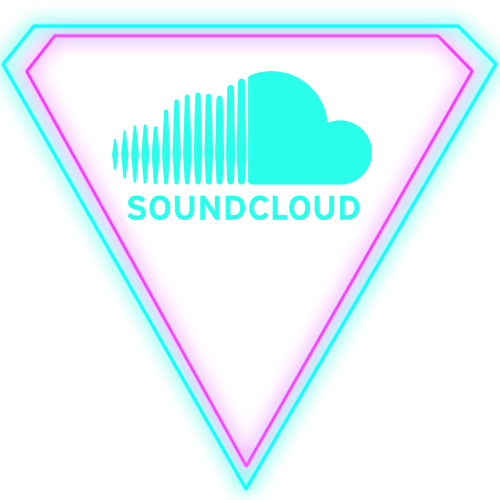 Click To Play
---
---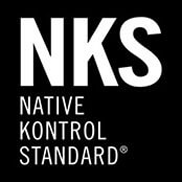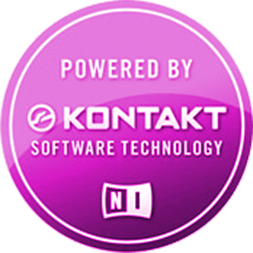 ---
POWERED BY KONTAKT PLAYER
---
ABOUT
THE MOST FLEXIBLE RHYTHM ENGINE
Built on Sample Logic's dynamic MULTI CORE sample engine, ELECTRO CITY makes creativity a breeze. Effortlessly design infinite rhythmic sequences, melodic phrases and beat loops by stacking and shaping up to four loop sources, inside four loop cores, for playback, while executing crazy and creative audio effects processing in realtime. Start from the simplest fundamental beat and work towards masterful complexities with ELECTRO CITY'S intuitive interface to create elaborate looping rhythmic and melodic productions. All loop sources are loaded into a loop core packed with powerful effects, including reverb, delay, filters, distortion, and much more. Take it to the edge and beyond by using up to four loop cores simultaneously, generating grooves like no other. Moreover, mastering effects can be applied to all loop cores, creating truly impressive results — a MULTI CORE masterpiece.
ELECTRIFY YOUR SOUND
ELECTRIFY YOUR SOUND
ELECTRO CITY includes 1010 loop sources, 487 loop cores, 325 multi core instruments, and a 1.75 compressed sample library using Kontakt's lossless sample storage compression (5GB uncompressed). All samples are delivered at 44.1kHz/24-bit.
SEQUENCE, REORDER, AND FUSE LOOPS IN CREATIVE WAYS
Not only packed to the max with intuitive real-time sound-shaping controls, the ELECTRO CITY engine and interface provide a platform for unlimited customizations. Every loop source is divided into rhythmic segments, each of which can be ordered and re-ordered into any playback order, direction, sequence, and combination. Creating custom sequences is only the start, since each segment can also be affected independently using built-in static effects, such as stutter, transpose, reverse, volume and pan automation, etc. These segments can also be affected using hot-swappable dynamic effects animation, all of which form part of the loop sequence. Sample Logic likes to push the limits, of course, and ELECTRO CITY is no exception! Each effect module can be sequenced on a per step/segment basis and or set to user-defined tempo resolutions. The key to creativity is uniting all of this technology by fusing the loops together through activating and deactivating segments across all four loops cores. To top it all off, ELECTRO CITY is fully compatible with the Native Instruments NKS standard, an extended plug-in format allowing advanced integration with the company's cutting-edge KONTROL keyboard controllers, and MASCHINE hardware.
DYNAMIC PRESET BROWSING
Locate your electronic muse in an instant using the dynamic realtime browsing system integrated into the interface. Sort and filter loop sources, loop core presets, and multi core presets by emotion, genre, type, and style tags. You can even heart your favorites right inside the browser for expedited loading.
EFFORTLESSLY CREATE WITH INTUITIVE RANDOMIZATION ENGINE
Feeling the need for speed? Sample Logic has equipped over a dozen parameters within the ELECTRO CITY interface for intuitive randomization, allowing you to rapidly tap into over a trillion starting point combinations with creative effects. Simply arm parameters for randomization, and prepare to launch! The interface's intelligent randomization technology will generate inspiring results, on the spot, every time! So, why wait? Get into your groove and unleash your inner beats, because the future of electronic music is right here, right now!
SOUND CATEGORIES
SOUND CATEGORIES
Acoustic
Action Packed
Arpeggiated
Ambient
Bass
Big
Breakbeat
Bright
Build Ups
Chill
Cinematic
Cymbals
Deep
Destructive
Detuned
Dissonant
Distorted
Dry
Drum Kit
Drumm N Bass
Dubstep
Energetic
Experimental
Fast
Fills
Funk
Glitch
Grunge
Guitar
Hard
Harmonic
House
Hybrid
Insanity
Keyboard
Kick
Latin
Lead
LFO
Lite
Mallets
Melodic
Metallic
Muted
Noisy
Organic
Panoramic
Pulsing
Retro
Scratch
Slow
Snare
Soft
Special FX
Stutter
Sweeping
Synth
Toms
Traditional
Trop
Vocal
Wet
Wooden
World
SYSTEM REQs
SYSTEM REQUIREMENTS
Requires Kontakt 5 Player (free) or Kontakt 5 (sold separately) Version 5.6.8 or higher
Mac OS X 10.10 or 10.11 or 10.12 (latest update), Intel Core 2 Duo, 4 GB RAM (6GB recommended)
Windows 7, 8, or 10 (latest Service Pack, 32/64 Bit), Intel Core 2 Duo or AMD AthlonTM 64 X2, 4 GB RAM (6GB recommended)
1.75 GB free disk space for ELECTRO CITY sample content
1 GB free disk space for Kontakt 5 Player
COMPATIBILITY (Mac 64-bit only; Windows 32/64-bit)
Stand-alone
VST
Audio Units
AAX
Maschine
Komplete Kontrol
ELECTRO CITY includes 1010 loop sources, 487 loop cores, 325 multi core instruments, and a 1.75 compressed sample library using Kontakt's lossless sample storage compression (5GB uncompressed). All samples are delivered at 44.1kHz/24-bit.
producerspot.com
If you're a Dj looking to start producing your own music and you don't necessarily play an instrument or know a lot about music theory Electro City is a dream come true.
Cris Velasco
Electro City is instantly customizable and sounds great right out of the box. No joke - I developed a sound in about five minutes and it became the inspiration for an entire cue today.
Steve Jablonsky
Electro City is one of the deepest and most versatile beat makers I've ever used. There are a ton of great sounding loops in this thing that you can layer and process to create endless unique rhythms. It's a great composer tool because the interface is so intuitive. If I'm under a serious deadline I can quickly build something that sounds awesome, or if I have some time to play I can dig deep and fine tune all night long. A truly fantastic tool for musical inspiration and creation.
Jordan Rudess
Within minutes after first starting to play Electro City I was inspired to make use of it in some of my wild and crazy PROG! I was able to quickly perform the grooves in all kinds of odd meters which allowed me to create my very own blissed out modern Prog Electronica!!
Charlie Clouser
Ridiculously hard-hitting sound quality, a very deep collection of sound sources, and bottomless control possibilities. ELECTRO CITY has got a great mix of retro synth action smashed through some very late-model sonic manipulation. Not just for the EDM crowd, ELECTRO CITY's engine can easily be tweaked to provide dark cinematic pulses and dirty cyber drums, great for giving a modern sheen to scoring and trailer work.
James Sizemore
ELECTRO CITY gives you all the building blocks to create contemporary music, then gives you all the tools to reinvent it
Benjamin Pinkerton
The possibilities for creating cool rhythmic grooves are endless with ELECTRO CITY...its a tool that producers and composers can use across a multitude of genres...really nice job!
ELECTRO CITY RETAIL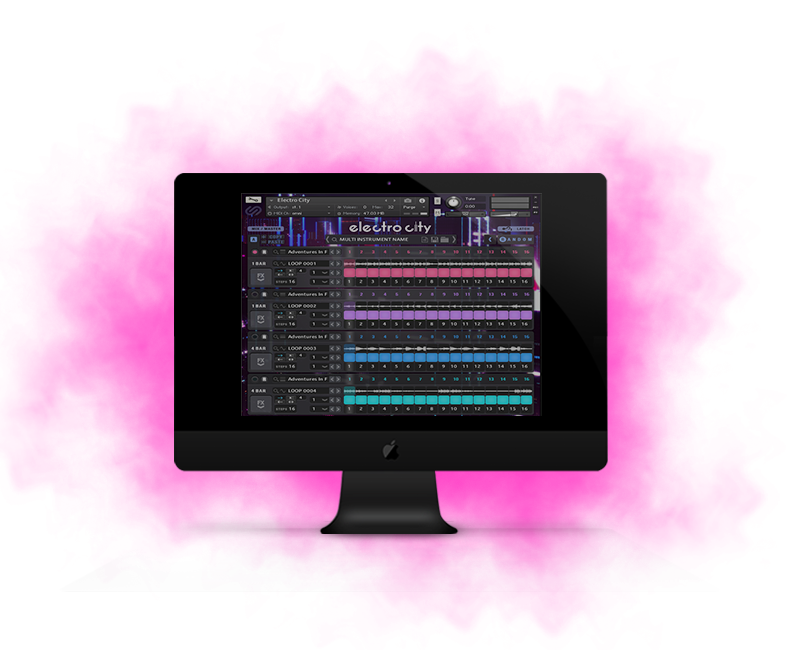 FOR CURRENT ELECTRO CITY OWNERS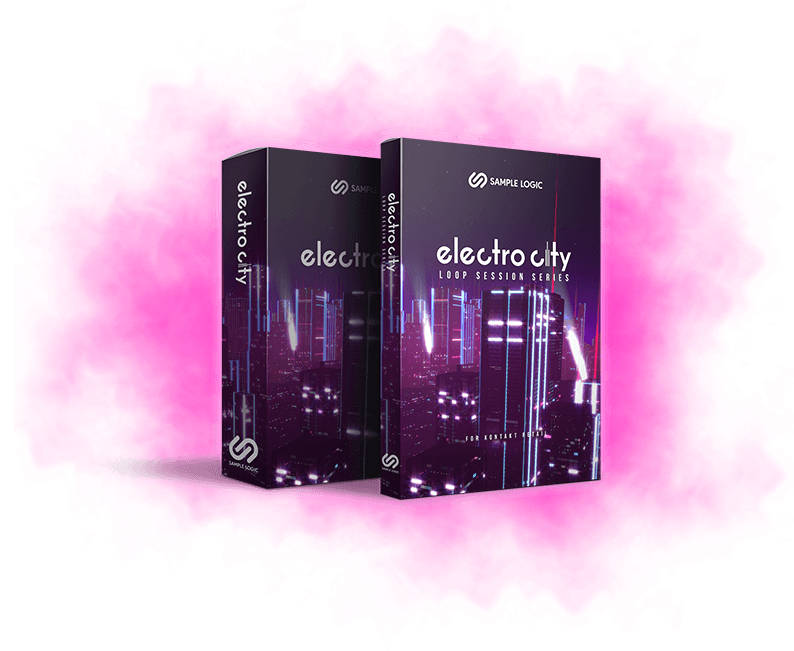 LOOP SESSION SERIES CROSSGRADE
---
ELECTRO CITY RETAIL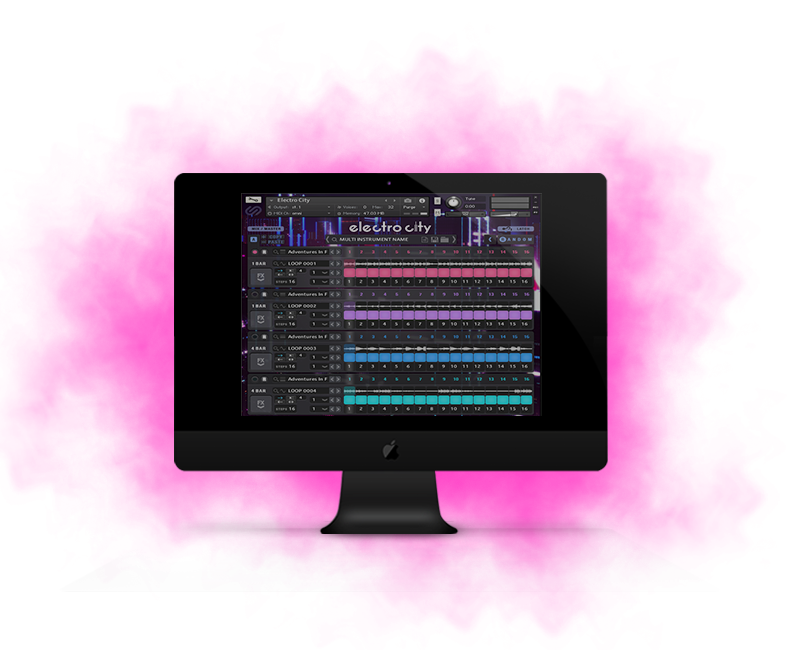 ---
---
FOR ELECTRO CITY OWNERS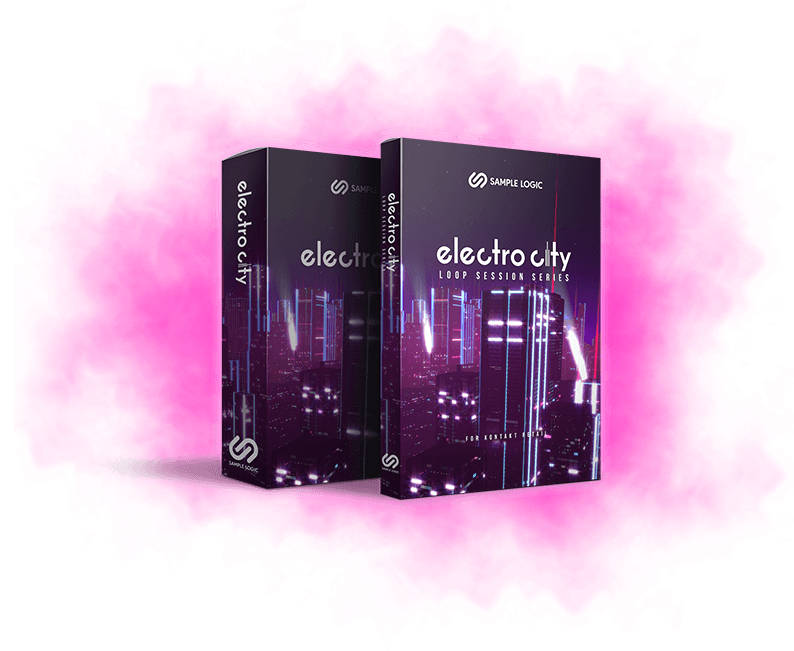 LOOP SESSION SERIES CROSSGRADE
---